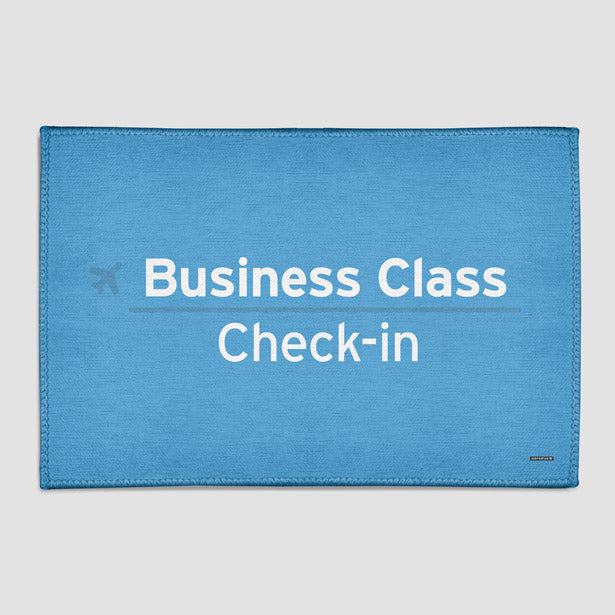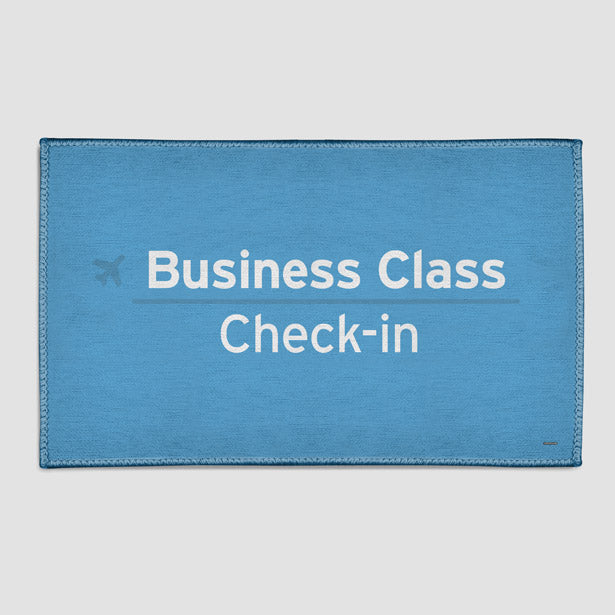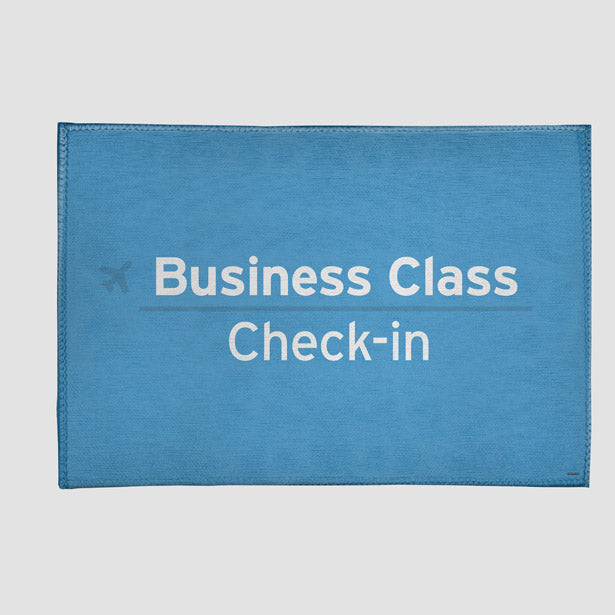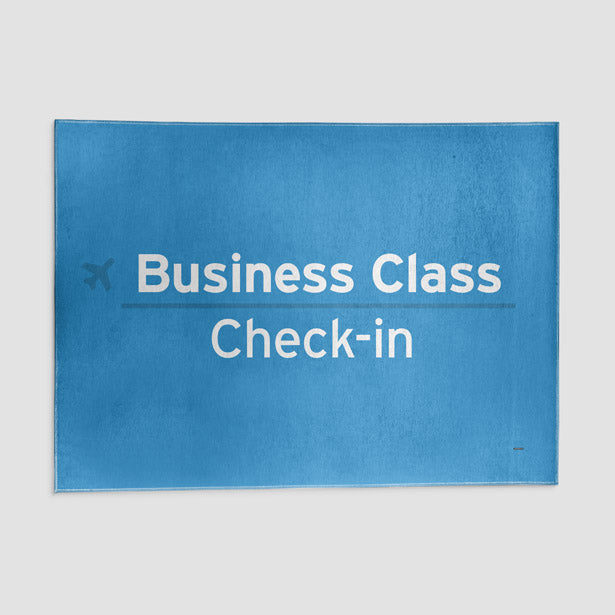 Business Class - Rectangular Rug
---
Transform your living space into a destination of aviation dreams with our exquisite collection of Aviation Rugs, exclusively designed for discerning travelers and aviation enthusiasts like you. At Airportag, we bring the world of travel to your doorstep, and our rugs are the perfect way to infuse your home with a touch of wanderlust and aviation-inspired style.

Top-Notch Quality: Crafted with the finest materials, our rugs are designed to withstand the test of time. The superior construction ensures durability and resilience, making them suitable for high-traffic areas in your home or office.

Captivating Aviation Designs: Choose from a captivating array of aviation-themed designs that celebrate the world of flight. From vintage airplanes and airport runway maps to aviation symbols and whimsical travel-inspired patterns, our rugs are a stunning visual tribute to your passion for aviation.

Available Sizes: Whether you're decorating a cozy reading nook or covering a spacious living room, our rugs come in various sizes to suit your needs. Find the perfect rug that fits your space effortlessly.

Non-Slip Backing: Our rugs feature a non-slip backing, providing safety and stability, ensuring they stay firmly in place, even in high-traffic areas.

Easy Maintenance: Cleaning is a breeze with our aviation rugs. They are stain-resistant and easy to vacuum, making them ideal for busy households.

Versatile Decor: These rugs are not just for your living room. Use them in bedrooms, offices, playrooms, or even aviation-themed man caves and she sheds. They make a statement wherever they are placed.

Great Gift Idea: Searching for the perfect gift for a fellow aviation enthusiast or travel lover? Our aviation rugs are a unique and thoughtful choice that will surely delight and impress.

Elevate your interior decor and make a bold statement with Airportag's Aviation Rugs. Each rug is not just a piece of home decor; it's a journey through the skies and a tribute to the world of aviation. Whether you're a pilot, aviation enthusiast, or someone who appreciates distinctive decor, our rugs will transport you to the world of travel every day.

Don't miss the chance to bring the spirit of the airport and the allure of aviation into your home. Explore our captivating collection of aviation-themed rugs today, and discover the perfect rug to add a touch of wanderlust and style to your space. Order now and let your love for aviation take flight with Airportag!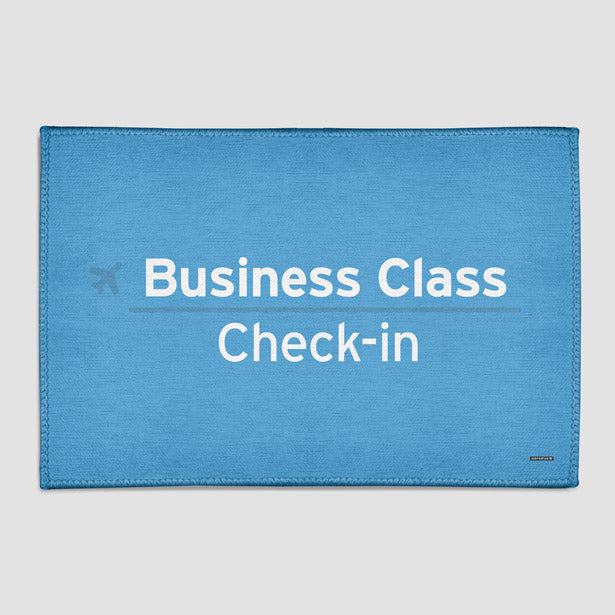 Reviews
All reviews are verified purchasers ✅
Looks cool in the hangar.
Good enough to land a plane on!
Durable, well printed - perfect for entry way into a pilot's house!
Runway Rug
The best , i love it and so detailed, that's not a first time shopping every items is great
Have a question? We are here to help.
Our customer support is available Monday - Friday 8:00 am - 4:00 pm EST
How do you calculate your shipping charges?

We're dedicated to offering the best shipping methods available to ensure that your order reaches you quickly and safely. Shipping rates will vary, based on the total order weight and shipping address. You can get a quote before purchasing directly in the cart page.
100% Satisfaction Guarantee

We want you to be happy! If you're not satisfied with any product for any reason, you can return your order within 30 days.
You can contact us through our contact page! We will be happy to assist you.