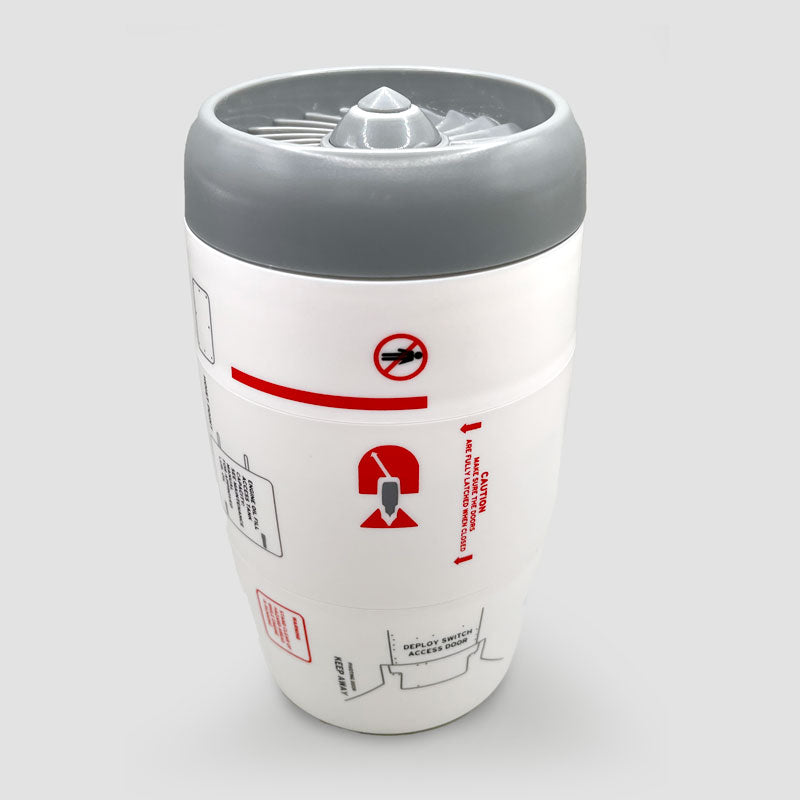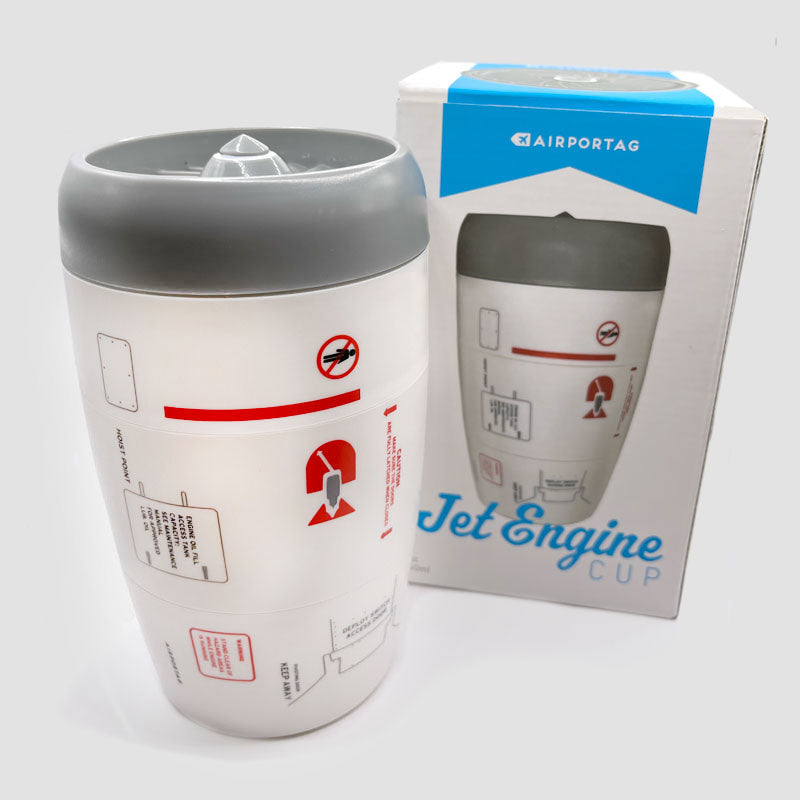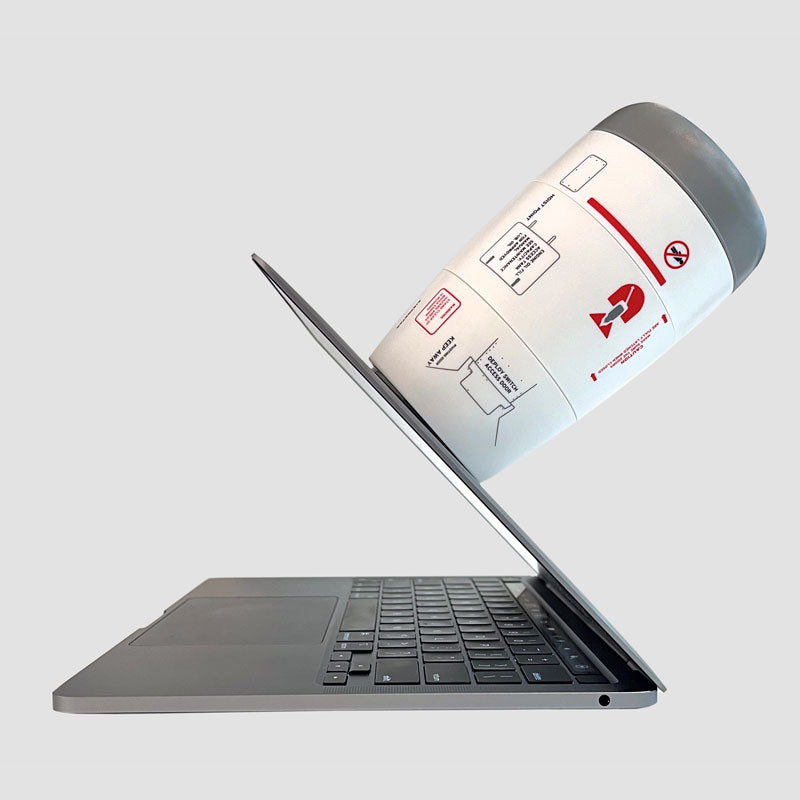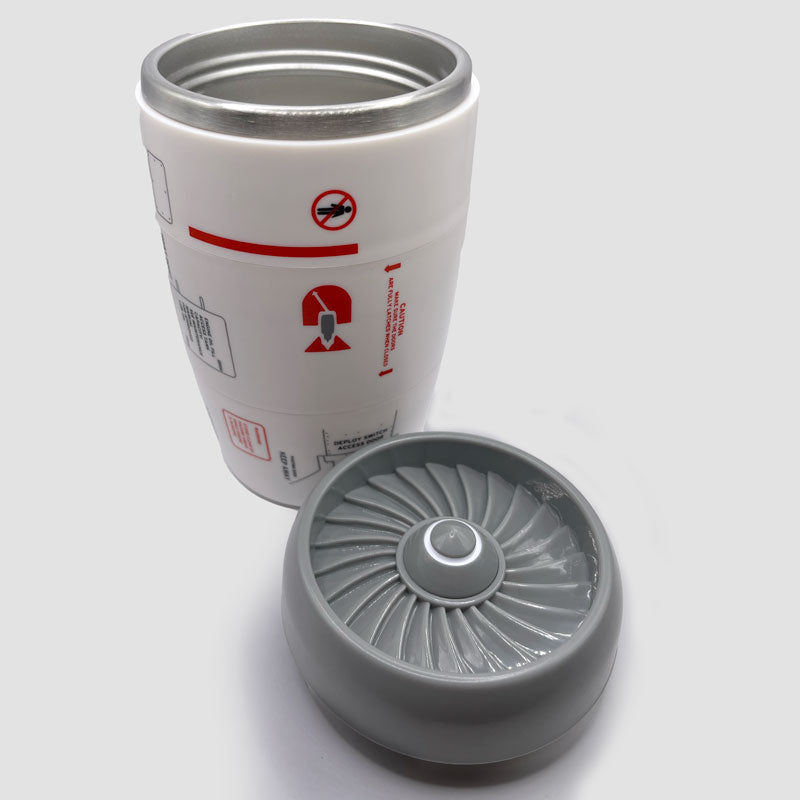 Jet Engine Cup
---
Show all your love for these fantastic machines with this Jet Engine replica cup. The Airportag exclusive Jet Engine cup will keep your beverage at the perfect temperature for hours. The strong suction on the bottom transforms this cup into a non-tipping tumbler.  

Introducing the Jet Engine Cup - the perfect addition to your aviation-themed home or office! This unique mug features an awesome replica of a jet engine.

Made from Double-wall Plastic and Stainless Steel (BPA-free), this mug is durable and resistant to chips and cracks. The jet engine design wraps all the way around the mug, making it a conversation piece from every angle.

Not only is the Jet Engine Cup a stylish and eye-catching addition to your collection, it's also practical for everyday use. Its strong suction on the bottom transforms it into a non-tipping tumbler, ensuring that your drink stays put no matter where you go. It holds a generous 11 ounces of your favorite hot or cold beverage.

Do you hate it when your drink spills all over the place during turbulence on an airplane? Well, fear not!

The Jet Engine Cup is here to save the day (or at least your drink).

With its strong suction on the bottom, it can withstand even the bumpiest of rides and still keep your drink securely in place. So go ahead and hit those turbulence pockets - the Jet Engine Cup will grip onto your table and prevent any disastrous spills. And when it's time for a sip, just lift the cup straight up and it will lift naturally like magic. No more spilling your drink all over the place - hello to peace of mind (and a full cup of your favorite beverage)!

So why wait? Take off with the Jet Engine Cup today and add a touch of jet-setting style to your daily routine!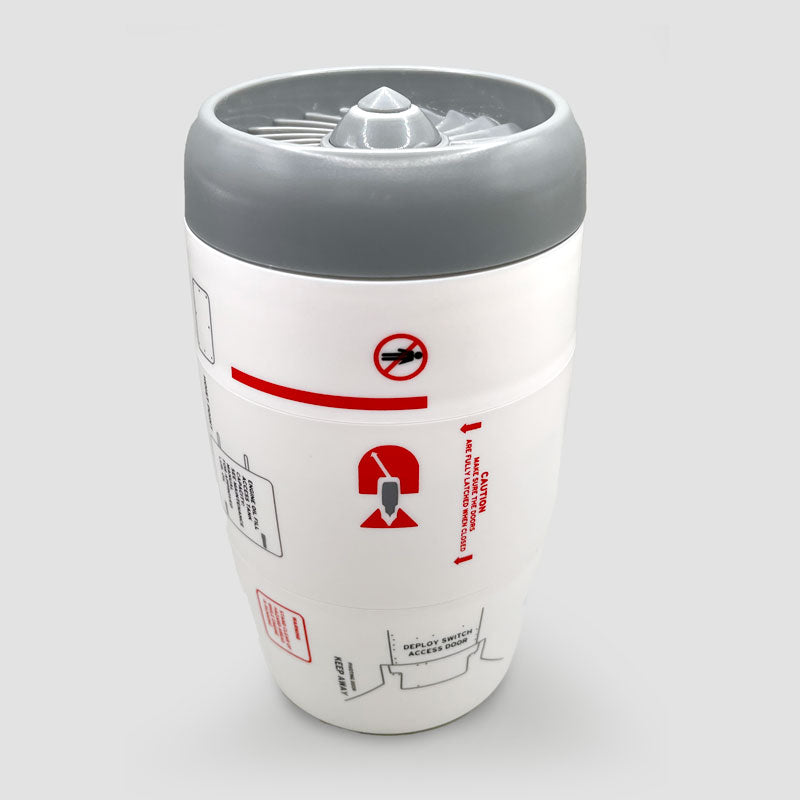 A new era of jet engines... cups!
Shop the Design
View all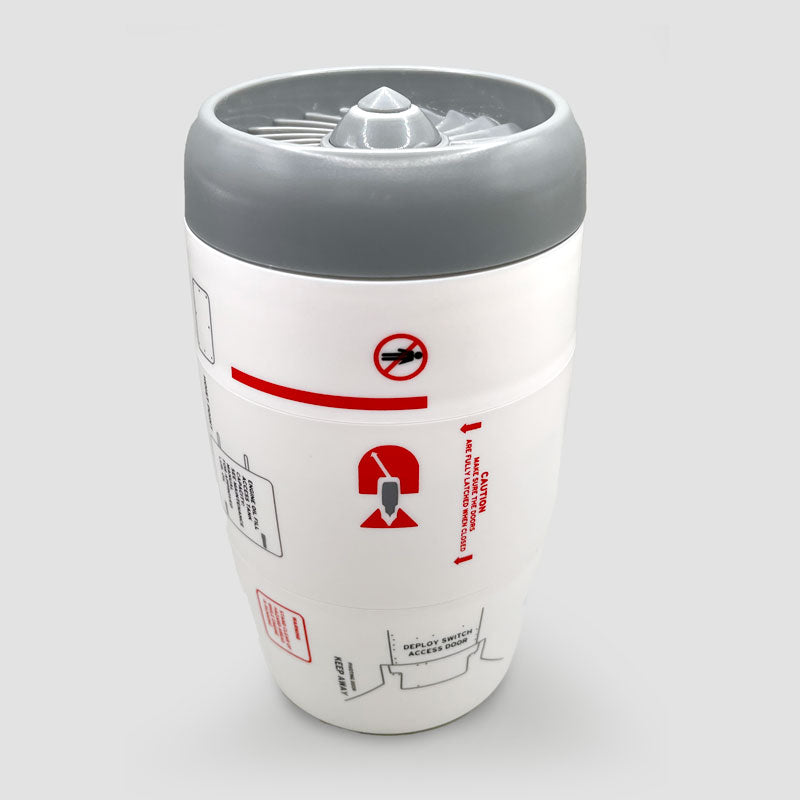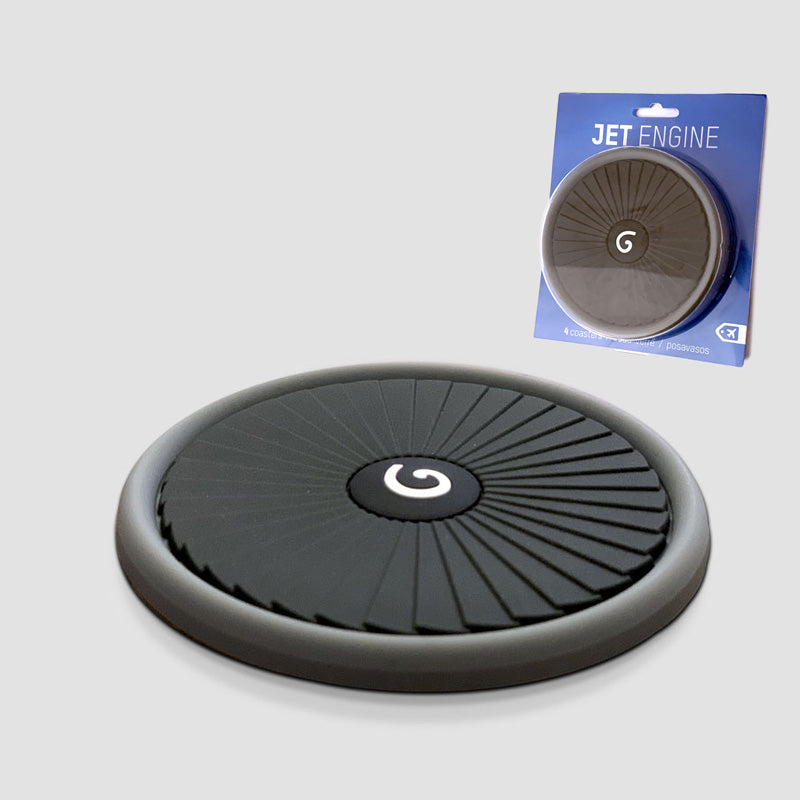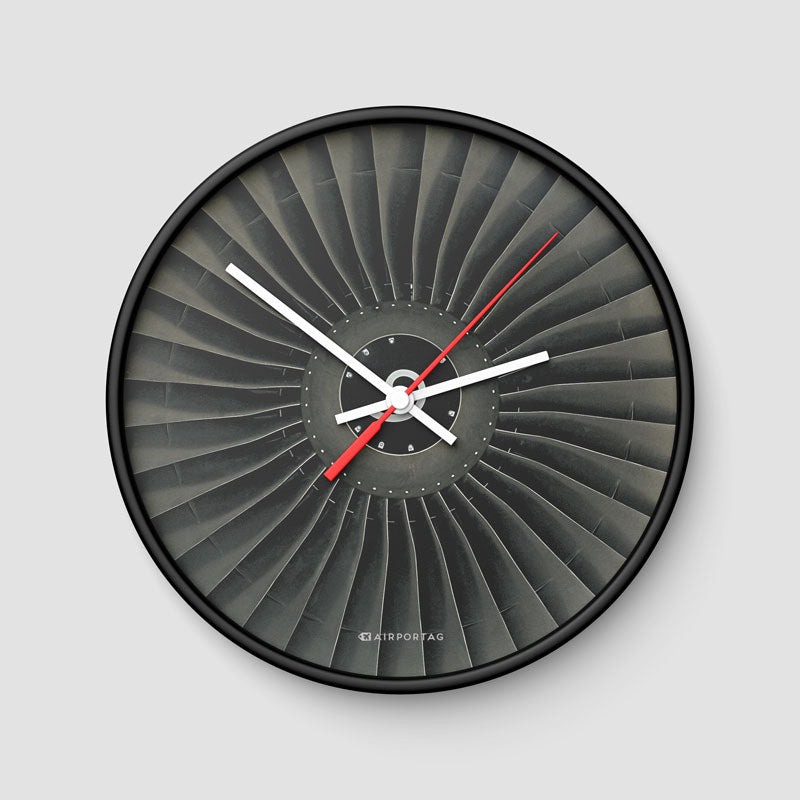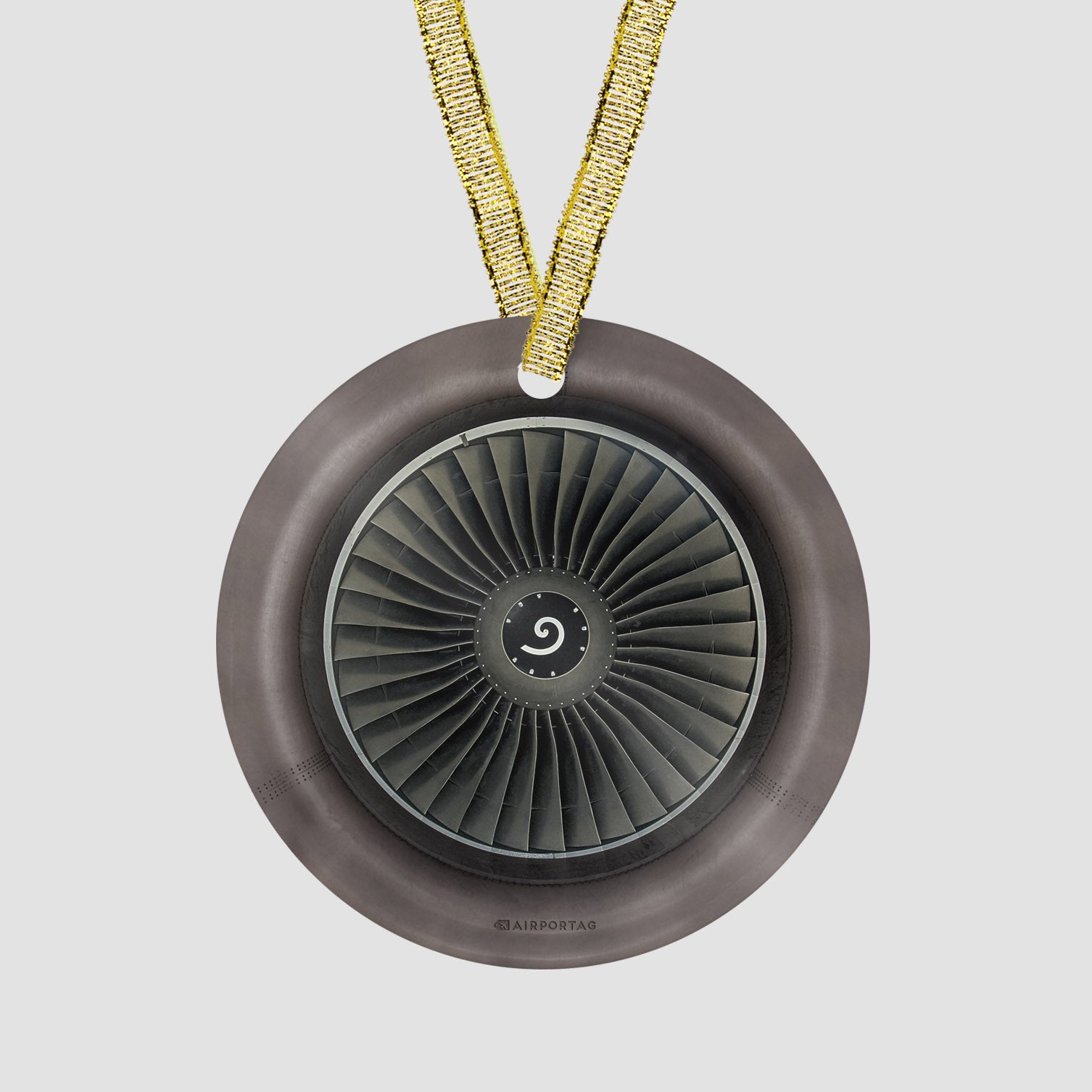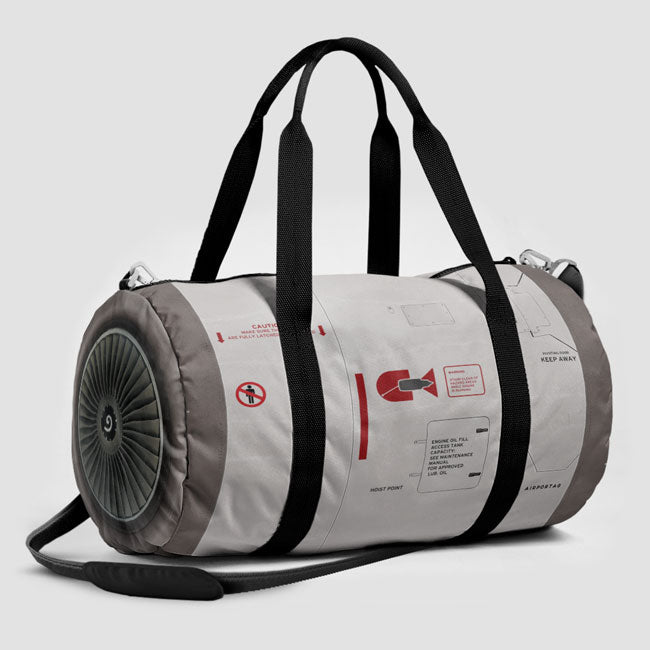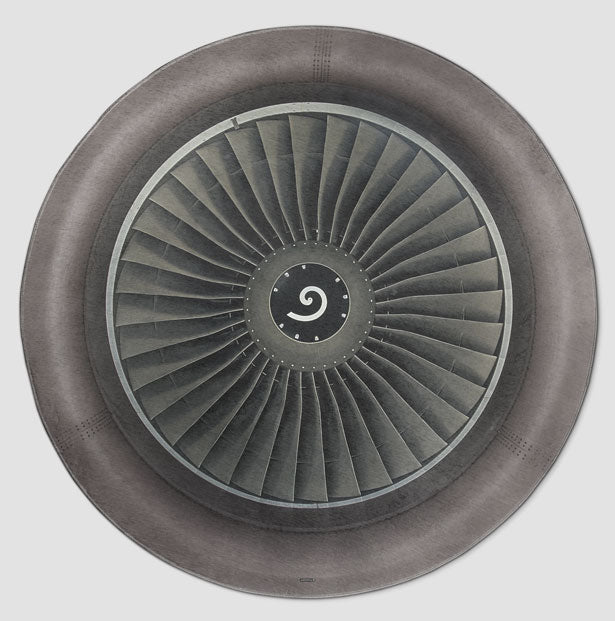 Reviews
All reviews are verified purchasers ✅
Excellent quality
I just received my travel mug that I purchased for my girlfriend. It will be a Christmas gift accompanied by the surprise trip to Istanbul with the exact flight details all the way down to the seat number!
IT'S PERFECT!!!
Loving the design, the way it looks at my work is so cool! It's a nice engine 🤩
Fabulous colour combination
Having purchased the phone case version of the CLO tag it was an obvious choice to pick for the mug.The quality of the printing is to a very high standard.
Neat cup.
Sort of reminds me of a RB-211 from a 757. Nice collector piece.
Jet Engine Cup
I like holding the cup. It is just the right size for either hot or cold drinks. The designs on the cup are great. The suction on the bottom is definitely going to secure my cup on the tray during flights. I like the cloth bag it came with. It'll be easy to carry and keep the cup clean. Very happy with my purchase.
Have a question? We are here to help.
Our customer support is available Monday - Friday 8:00 am - 4:00 pm EST
How do you calculate your shipping charges?

We're dedicated to offering the best shipping methods available to ensure that your order reaches you quickly and safely. Shipping rates will vary, based on the total order weight and shipping address. You can get a quote before purchasing directly in the cart page.
100% Satisfaction Guarantee

We want you to be happy! If you're not satisfied with any product for any reason, you can return your order within 30 days.
You can contact us through our contact page! We will be happy to assist you.
Live Chat - Monday - Friday 8:00 AM - 4:00 PM EDT