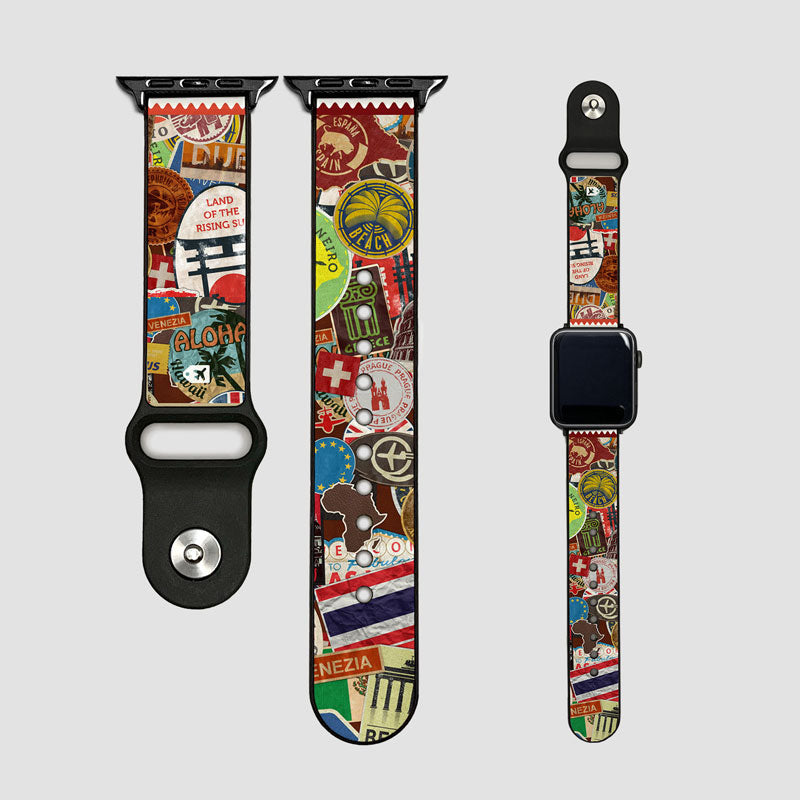 Stickers - Apple Watch Band
---
Introducing Airportag's Stylish Watch Bands - Elevate Your Timekeeping with Aviation-Inspired Elegance!

Enhance your wristwear and add a touch of wanderlust to your timepiece with our exclusive collection of Watch Bands. These bands are thoughtfully designed for travelers, aviation enthusiasts, and anyone who appreciates the perfect blend of style and functionality. At Airportag, we believe that every moment can be an adventure, and our watch bands are here to make sure you do it in style.

Premium Quality: Crafted from high-quality materials, our watch bands are designed for both durability and comfort. They are built to withstand daily wear and keep your watch securely in place.

Unique Aviation-Inspired Designs: Choose from a captivating range of travel-themed designs that celebrate the world of aviation. From airport codes to vintage airplanes and aviation symbols, our watch bands add a touch of wanderlust to your wrist.

Easy to Install: Installing our watch bands is a breeze. They come with quick-release spring bars, making it simple to attach and detach them from your watch without the need for special tools.

Versatile Style: These bands are perfect for everyday wear, special occasions, or when you want to showcase your passion for aviation. They effortlessly elevate your timekeeping experience.

Thoughtful Gift Idea: Searching for a unique and thoughtful gift for a fellow traveler, aviation enthusiast, or watch lover? Our watch bands are the perfect choice to add a touch of wanderlust and elegance to their timekeeping.

Customization: Personalize your watch band with your name, favorite airport code, or a special travel-related message to make it uniquely yours.

Elevate your wristwear and infuse your daily life with the magic of aviation and exploration. Airportag's Watch Bands are more than just functional; they are a daily reminder of your passion for adventure and a testament to your distinctive style.

Don't wait to elevate your timekeeping experience. Explore our stylish collection of watch bands today and discover the perfect band to add a touch of wanderlust and sophistication to your wrist. Order now and let your love for travel shine with Airportag!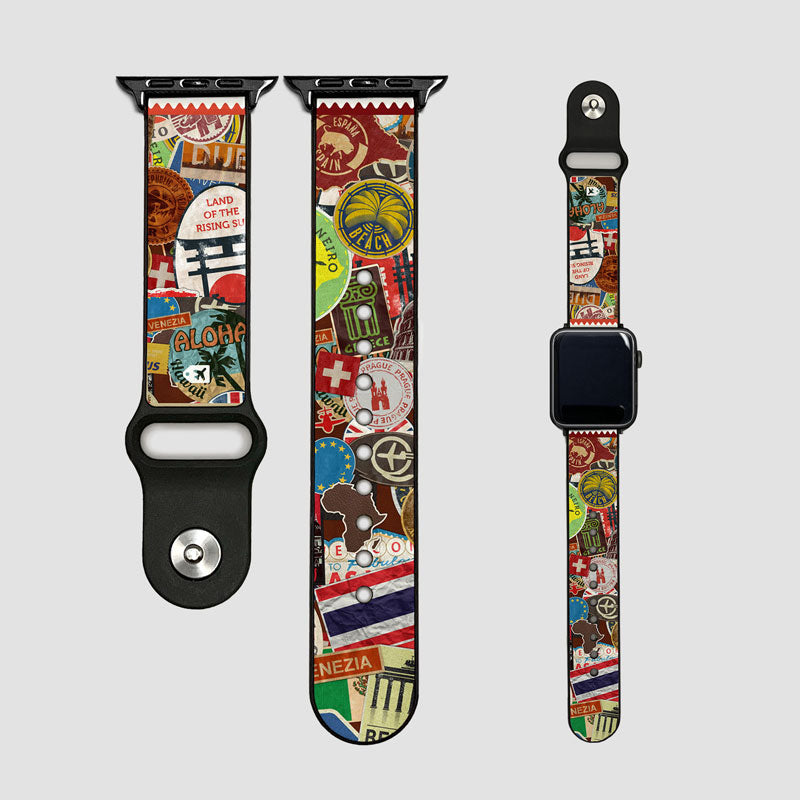 Fashion Meets Function ⌚️
Shop the Design
View all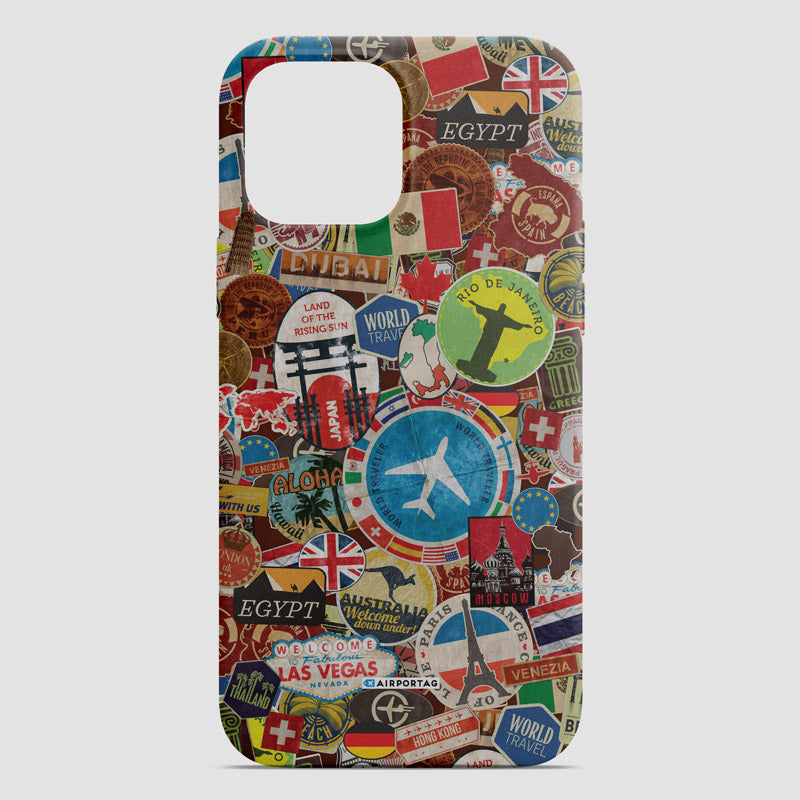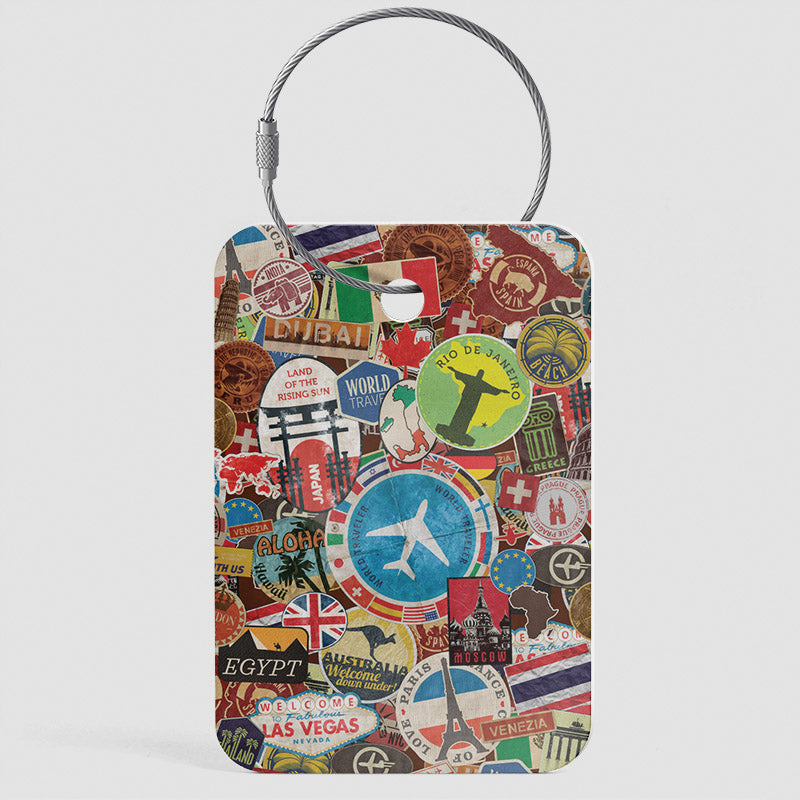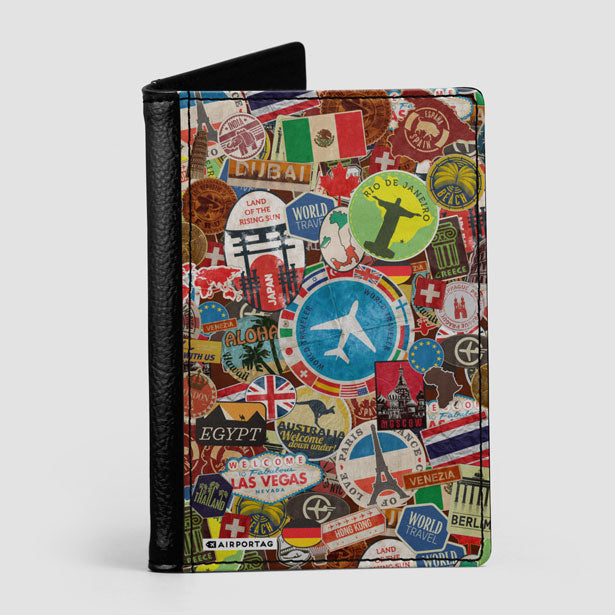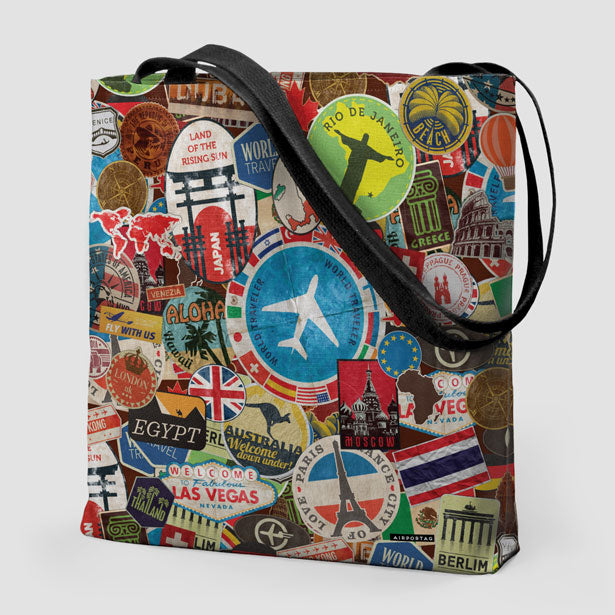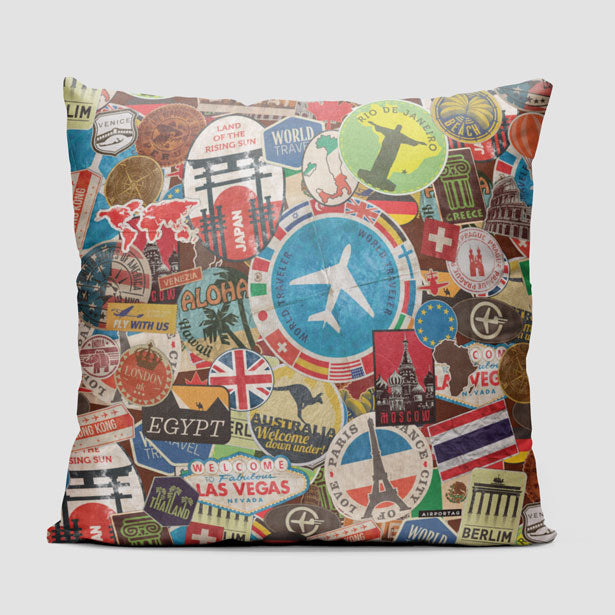 Reviews
All reviews are verified purchasers ✅
Apple watch band
Item is great the quality of the print is awesome
Highly satisfied
Très contente
Le cadeau que j'ai offerts a beaucoup plu, mon amie est très heureuse pour le bracelet de montre.
Great NEW style on the watch band
I purchased several of the "first generation" Airportag Apple Watch bands. They were always a little small for my large wrist (I'm 6'3" and 260 lbs) and would last 6-8 months with regular use. Now that they have switched to the button clasp on the wrist (like most of the official athletic Apple watch band styles) they fit MUCH better and I anticipate will last much longer. I'll be buying more.
SUCH FUN!
Great quality watchband. I may show off my originating airport. Such fun.
Have a question? We are here to help.
Our customer support is available Monday - Friday 8:00 am - 4:00 pm EST
How do you calculate your shipping charges?

We're dedicated to offering the best shipping methods available to ensure that your order reaches you quickly and safely. Shipping rates will vary, based on the total order weight and shipping address. You can get a quote before purchasing directly in the cart page.
100% Satisfaction Guarantee

We want you to be happy! If you're not satisfied with any product for any reason, you can return your order within 30 days.
You can contact us through our contact page! We will be happy to assist you.