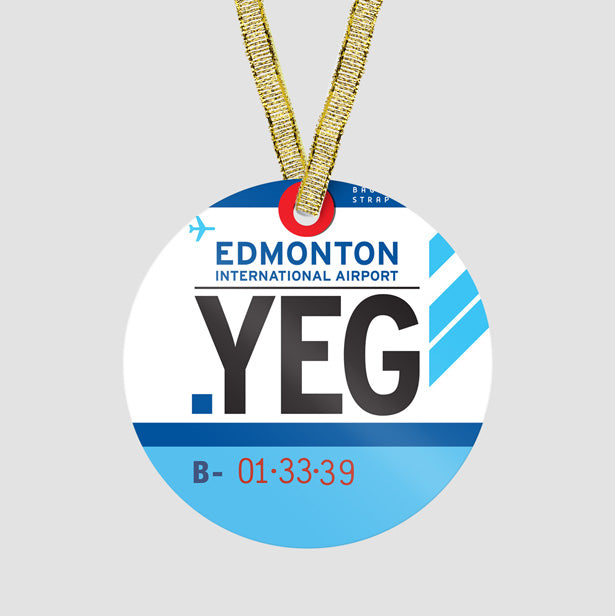 YEG - Ornament
---
Airportag Christmas Ornaments specially designed for globetrotters, aviation enthusiasts, and wanderlust-driven souls like you. At Airportag, we believe that the magic of travel and the joy of the holiday season should go hand in hand, and our ornaments are here to make your Christmas tree truly exceptional.

Unique Travel-Inspired Designs: Our Christmas ornaments feature a mesmerizing array of aviation and travel-themed designs that capture the essence of wanderlust. From charming airplane silhouettes to airport codes and passport stamps, our ornaments add a touch of adventure to your festive decor.

Premium Quality Craftsmanship: Crafted with care, our ornaments are made from high-quality materials to ensure they last for years to come. The designs are meticulously printed, resulting in vibrant and fade-resistant colors that will dazzle on your tree.

Durable and Lightweight: Our ornaments are lightweight and durable, making them easy to hang without weighing down your tree branches. They are also suitable for display in other creative ways, such as hanging them in your car or on doorknobs.

Holiday Tradition: Start a new tradition with Airportag's Christmas ornaments. Each one tells a story of your travel adventures and adds a dash of wanderlust to your holiday celebrations.

Gift-Worthy: Searching for the perfect holiday gift for a fellow traveler or aviation enthusiast? Look no further – our Christmas ornaments are a thoughtful and unique choice that will bring joy and nostalgia.

Easy to Store: After the holiday season, these ornaments are easy to pack and store, ensuring they stay in excellent condition for many Christmases to come.

Global Inspiration: Celebrate the beauty of cultures and destinations around the world with our diverse range of ornament designs. Each one is a mini work of art that sparks curiosity and conversation.

Deck the halls and your Christmas tree with the magic of travel and aviation. Airportag's Christmas Ornaments are more than decorations; they are a celebration of your passion for adventure and the festive spirit of the holiday season.

Don't wait to add a touch of wanderlust to your holiday decor. Explore our enchanting collection of Christmas ornaments today, and discover the perfect ornaments to make your Christmas tree a visual journey around the world. Order now and let your love for travel and the holidays shine with Airportag!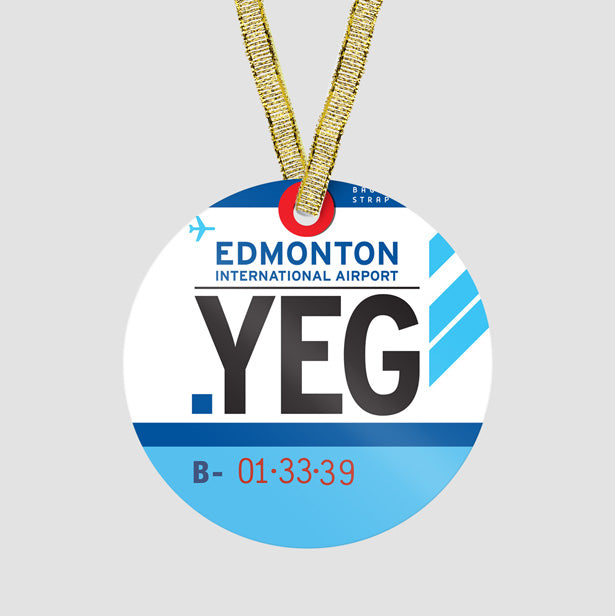 Shop the Design
View all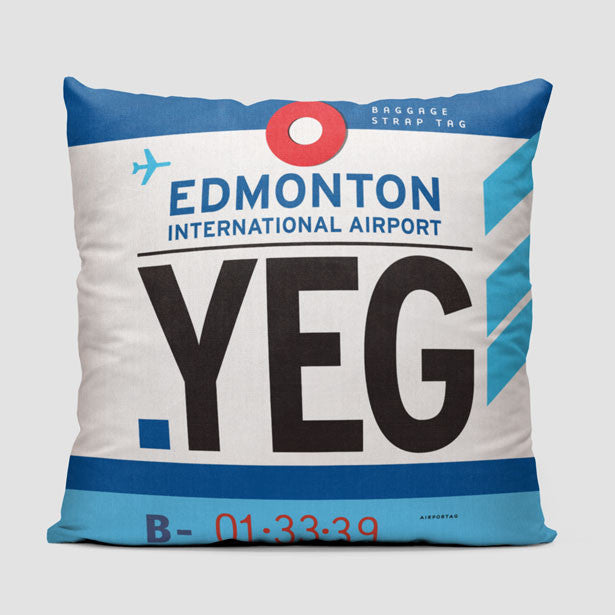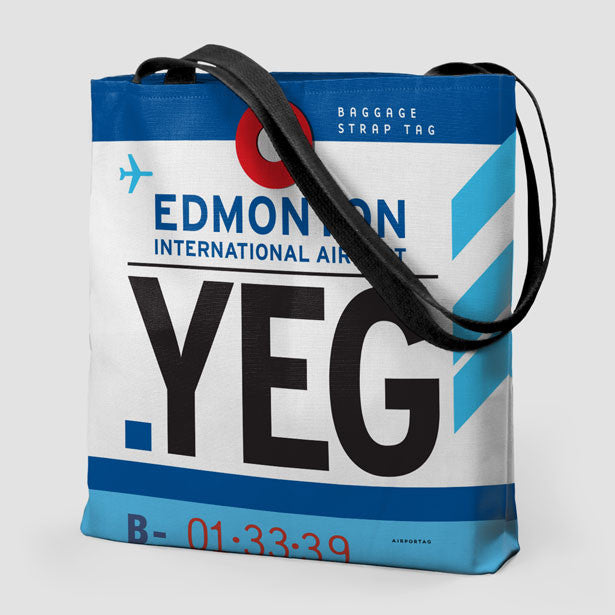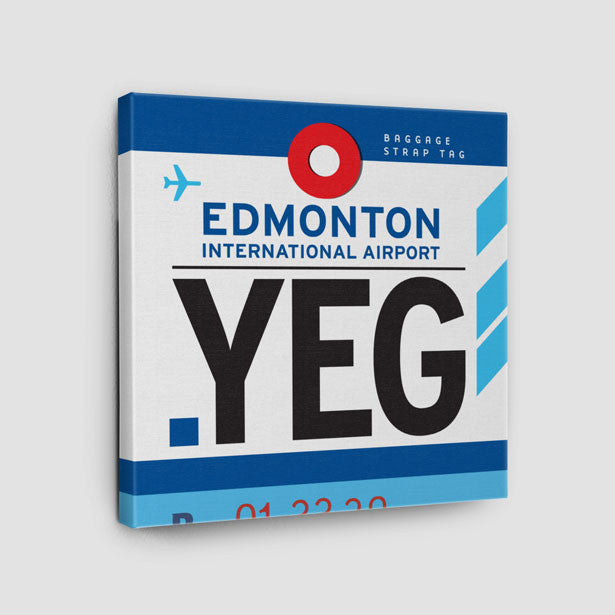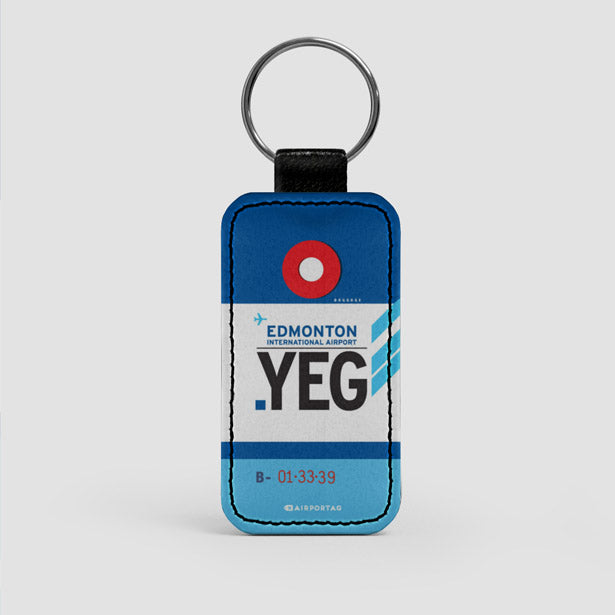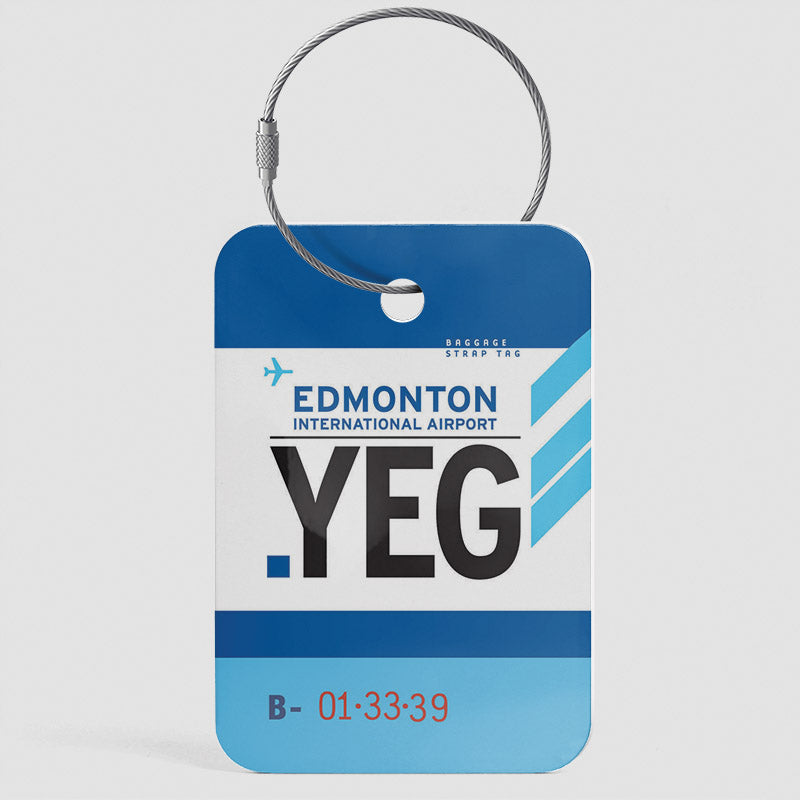 Reviews
All reviews are verified purchasers ✅
Perfect gift
I ordered a Madrid Christmas ornament for my son who started university in Madrid this year and one for my husband and I. They are the perfect keepsake memory for all the trips in and out of the Madrid airport we will be making over the next 4 years. I am very satisfied with the quality and feel that it was accurately described and pictured.
Nostalgia
As a former travel professional had to order these for our former coworkers ornament exchage
Love!
They are so cute and a great way to commemorate a new job!
fantastic
I loved these ornaments! Unfortunately, I live in Italy and the shipment was so long
The perfect gift for my world traveling daughter!
My daughter has visited 52 airports around the world! I purchased 45 ornaments for her! She loved the gift! They are well made with nice designs. I am hoping that the other 7 airports that she needs for her collection will be added to the AIRPORTAG collection of ornaments very soon!
Have a question? We are here to help.
Our customer support is available Monday - Friday 8:00 am - 4:00 pm EST
How do you calculate your shipping charges?

We're dedicated to offering the best shipping methods available to ensure that your order reaches you quickly and safely. Shipping rates will vary, based on the total order weight and shipping address. You can get a quote before purchasing directly in the cart page.
100% Satisfaction Guarantee

We want you to be happy! If you're not satisfied with any product for any reason, you can return your order within 30 days.
You can contact us through our contact page! We will be happy to assist you.
Live Chat - Monday - Friday 8:00 AM - 4:00 PM EDT